Chersun Properties is a family business and we have been helping clients for over 16 years purchase their dream property on the Costa Blanca/Costa Calida.
We are here to help you throughout the whole process from the first point of contact to after completion of your property and are always willing to answer any queries you have at any time.
Meet the Chersun Team
Paul and Nicola ran their own successful Independent Financial Services business before setting up  Chersun Properties 16 years ago.
Nicola Cherry
With over 28 years of managing their businesses, Nicola takes care of the administrative side of the business..
Managing Director
Paul Cherry
With a successful career as a professional footballer with Hearts, St Johnstone and Inverness Caledonian Thistle, Paul provides his clients with a wealth of knowledge about buying Spanish Property…
Managing Director
Suzanne Cherry
With a very professional approach Suzanne consistently receives great reviews from her clients for the advice, service and guidance she provides.
Sales Manager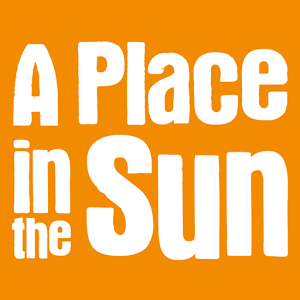 Both Paul and Suzanne have appeared on the TV series 'A Place In The Sun' where there knowledge and experience has been shared with the viewers
OUR MISSION
Our primary intention is to forge close connections with our clients and together build strong and lasting relationships. It is through this kind of connection and understanding that we align with the hearts of our clients and uncover a property that truly speaks to them. Matching the right people to the right places is a personal journey and a point of pride and importance to us.
Having corresponded with Paul over a number of months prior to getting my Visa, I decided that Cartagena was the place for me. Suzie from Chersun took care of me from the start. Editing my 'choices', advising on areas and facilitating viewing. After selecting my apartment Suzie sorted out the contract and worked with LS…
I chose to purchase a property with the help of Chersun Properties S.L. because they were very quick to respond to my request for information regarding the urbanisation I was interested in and supplied links to maps and videos of the properties within a day, also they are members of AIPP which is an organisation…
Chersun – and especially Paul, were instrumental in assisting us evaluate whether to move to Spain. I have been moved around the corporate globe a few times and I can say that Paul was FAR more helpful than the so-called Relocation Agents that I had to deal with – who of course, were on the…
TOP CLASS ACT – Chersun Properties are the BEST agency that we have ever dealt with for purchasing a property – any where. The service that Paul provided through the whole buying process was second to none. His knowledge of the areas, people and procedures is outstanding. If we ever had to buy a property…
My wife and I decided to purchase a property abroad in early 2016. After looking at various properties via right move and other comparison sites we engaged with Chersun with a view to purchasing a property in the Murcia region. This is the first time we have purchased abroad, and from the first conversation I…
We have used Chersun twice to buy a property on Mar Menor Gold Resort and we are now using them to sell a villa. We trust Chersun's advice, which is honest, based on sound knowledge of the local area and delivered in a very friendly and supportive manner.